Record, Save, Share Every Coaching Session
Give yourself, your staff, and your players something to refer back to!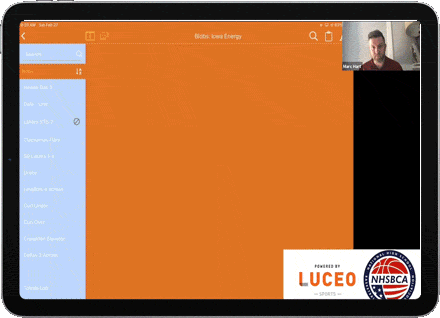 Better Presentations. Always Saved.
Watch the video to see how your film sessions, game notes, and coaching presentations could look today!
You can run entire remote meetings, or even virtual clinics, all from Luceo's Assist app. Show and mark up videos, animations, or just free draw ideas on a blank court - and wow your audience with how easy it is to follow along!
The pandemic created lots of new challenges. Luceo's state-of-the-art apps allowed our staff to teach our entire offensive and defensive systems - even while on lockdown!