START BY BUILDING YOUR ATO MENU
Time management is critical

to effective play execution.
Have your players
get more from each timeout:
Luceo is a game changer when it comes to timeout efficiency. The ability to access play animations alongside video with instant telestration not only saves time but streamlines the ability to disseminate critical information to players. The future of the huddle is here!

CODY TOPPERT
NCAA COACH
PRE-DRAWN
PERFECT PLAY SEQUENCING & TIMING
Drawing on the grease board is messy, takes up time and forces you to explain sequencing as you draw.
Creating your digital playbook in advance gives you the ability to pick and choose perfectly drawn plays for a specific game that your players can watch with perfect clarity.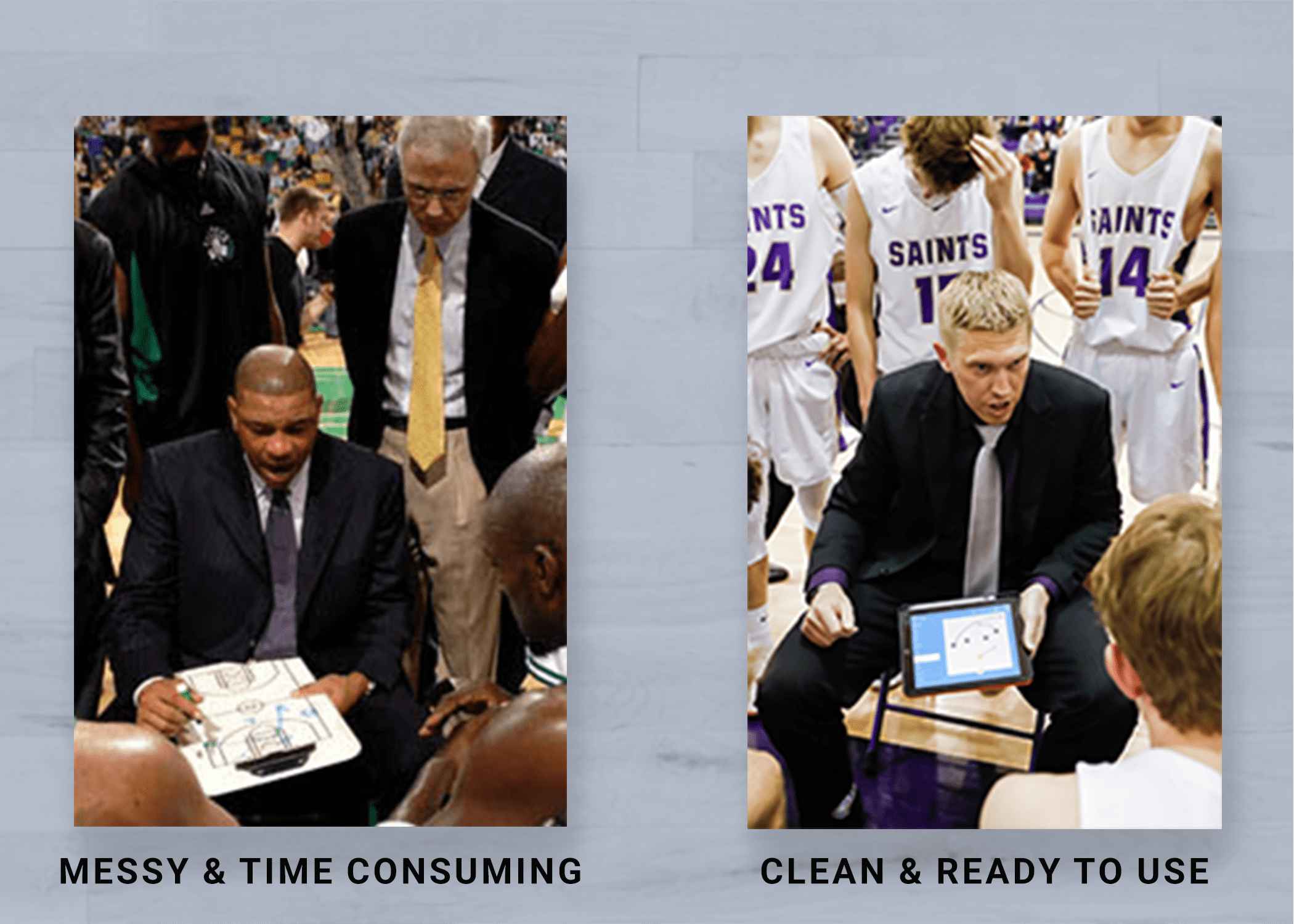 VIDEO EXAMPLES
LET PLAYERS SEE THEMSELVES DOING IT
Phil Jackson made "visualization" popular. But seeing yourself doing the thing right has a proven impact on a person's ability to actually do it.
You can add multiple clips of your players executing the play with tags to let you ID examples with the specific players you want to show doing it.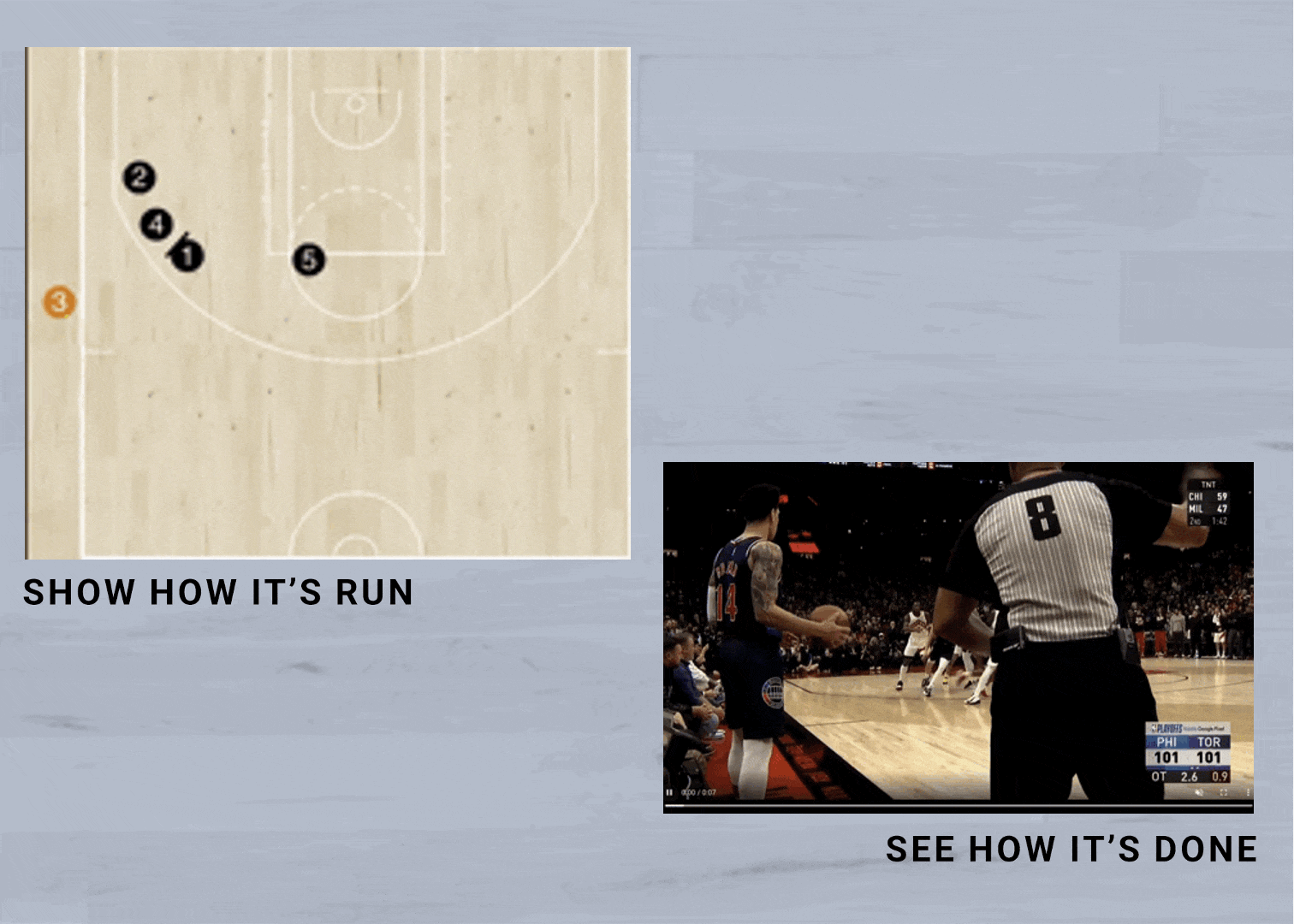 ADJUSTMENTS
FLIP PLAYS, FREE DRAW & OTHER TOOLS
Some situations just pop up in the moment. When you need to make a quick adjustment you don't have to scramble for a solution.
Coach mode gives you the ability to flip a play left/right, use pucks to make clearer points or simply free draw right on the screen like you would a whiteboard.