What Coaches Are Saying About Luceo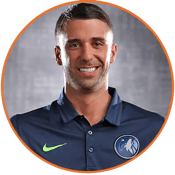 Luceo has streamlined and simplified everything we have done and is what I believe is the future of teaching in sports.
Ryan Saunders
NBA Head Coach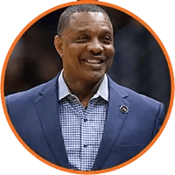 Luceo has made it much easier at the end of games. Everyone has a better understanding of where they should be and their responsibilities by seeing plays in real-time. It's a great, great thing!!
Alvin Gentry
NBA Head Coach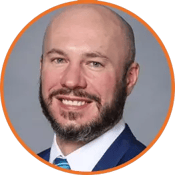 Luceo is a game changer when it comes to timeout efficiency. The ability to access play animations alongside video with instant telestration not only saves time but streamlines the ability to disseminate critical information to players. The future of the huddle is here!
Cody Toppert
NBA & NCAA Assistant Coach

Luceo is the easiest, fastest solution I've ever used. Drawing a play diagram feels natural, like drawing on a whiteboard, except everything is automatically animated! It has really sped up my workflows, and my final product is more helpful to our coaches and players!
Matt Whinrey
Portland Trail Blazers

Our players have retained the playbook much better than in years past from previous teams I've been with because of Assist! They get competitive with playing the memory games and trying to maintain their high score.
Brandon Rosenthal
Arizona State Sun Devils MBB

Luceo allows us to spend more time coaching and less time answering emails & phone calls. Our parents can view a full breakdown of what their son/daughter are spending their time on in practice. The transparency and clear communication saves us time and energy we put back into our players!
Kyle Diemer
Queen Creek HS

When you're dealing with tactics and a playbook, you're essentially handling a coach's life's work. Luceo puts an emphasis on securing access to that information in a way that no other sports tech company has before!
John Bennett
Toronto Raptors

The pandemic created lots of new challenges. Luceo's state-of-the-art apps allowed our staff to teach our entire offensive and defensive systems - even while on lockdown!
Josh Reyes
TnT Tropang Giga

Sessions is the first and only player development analytical app that allows me to log, monitor, and individually tailor our player development plans to the specific needs of our athletes.
Cody Toppert
Memphis Tigers

My players felt confident executing the play on the floor and it showed, as our ATO success percentage increased by over 15%.
Kyle Diemer
Queen Creek HS

Luceo has helped turn our fledgling organization into one of the top sports organizations in the state. They have created polls, membership packages, and many additional member benefits. Luceo also bridges the gap with the NHSBCA. Their fee is beyond reasonable. Every state should jump at the opportunity to work with this incredible company!
Dave Porter
AABC

Our experience has been great. The new website handles all of our registrations and adds many new capabilities. Luceo's customer service and help when we've needed it has been excellent.
Greg Grantham
NCBCA

Working with Luceo and the NHSBCA has made all the difference. It's provided resources, allowed us to expand what we can offer, and always been amazing entities to work with.
Mark Wood
ABCA
We went from 22nd in points per possession on ATOs last season to being #1 by a decent margin. Obviously having good players helps, but I think our preparation and doing things through Luceo helped as well.
James Andrisevic
Santa Cruz Warriors

This style is a great way to present yourself, layout your foundation and relationship right off the bat. The profile is in-depth, it's very educational, and it's detailed and informs people on who you are and what you stand for.
Bobby Jackson
Sacramento Kings

It feels like we have an extended staff working with us. With Andy (Graham) and his team, they take a sincere interest in our personal success and our team success, that is probably the biggest attraction to using the application.
Brandon Rosenthal
Arizona State Sun Devils MBB

There's a solution to every issue out there - the tough part is figuring out which solution is best for each problem. With Luceo, you don't need to choose. It can become a single hub for you to manage all your assets and information securely!
John Bennett
Toronto Raptors

Luceo has helped us by making practices more efficient - reducing the number of walk-throughs in practice and on game days.
Josh Reyes
TnT Tropang Giga

It's a great, great thing... it's cutting edge, and everyone going to get to using it.
Alvin Gentry
5x NBA Head Coach

Luceo Sports is a great product. Was amazed how many times our players asked me to run an ATO/drawing back so they could see it again. And how easy it is to do, unlike when you are just drawing on a whiteboard.
Seth Cooper
Santa Cruz Warriors Head Coach

Power in numbers. Luceo grows your staff size exponentially with a singular focus of helping you win games. They help streamline your workflow, cutting down on the hours needed to generate the perfect presentation.
Brandon Rosenthal
Arizona State Sun Devils MBB