START BY TEACHING WITH GAMIFICATION
Repetition and retention are critical

to effective play execution.
Have your players
get competitive on play knowledge

:
Our players have retained the playbook much better than in years past from previous teams I've been with because of Assist! They get competitive with playing the memory games and trying to maintain their high score.

BRANDON ROSENTHAL
NCAA COACH
PLAYBOOK
PLAY RECOGNITION & RESPONSIBILITY
Nothing is worse than getting into a critical situation, having the perfect play call...and then realizing your players didn't know what to do.
Now you can test players knowledge, see where they need work, and reward high scorers to create competition for learning execution.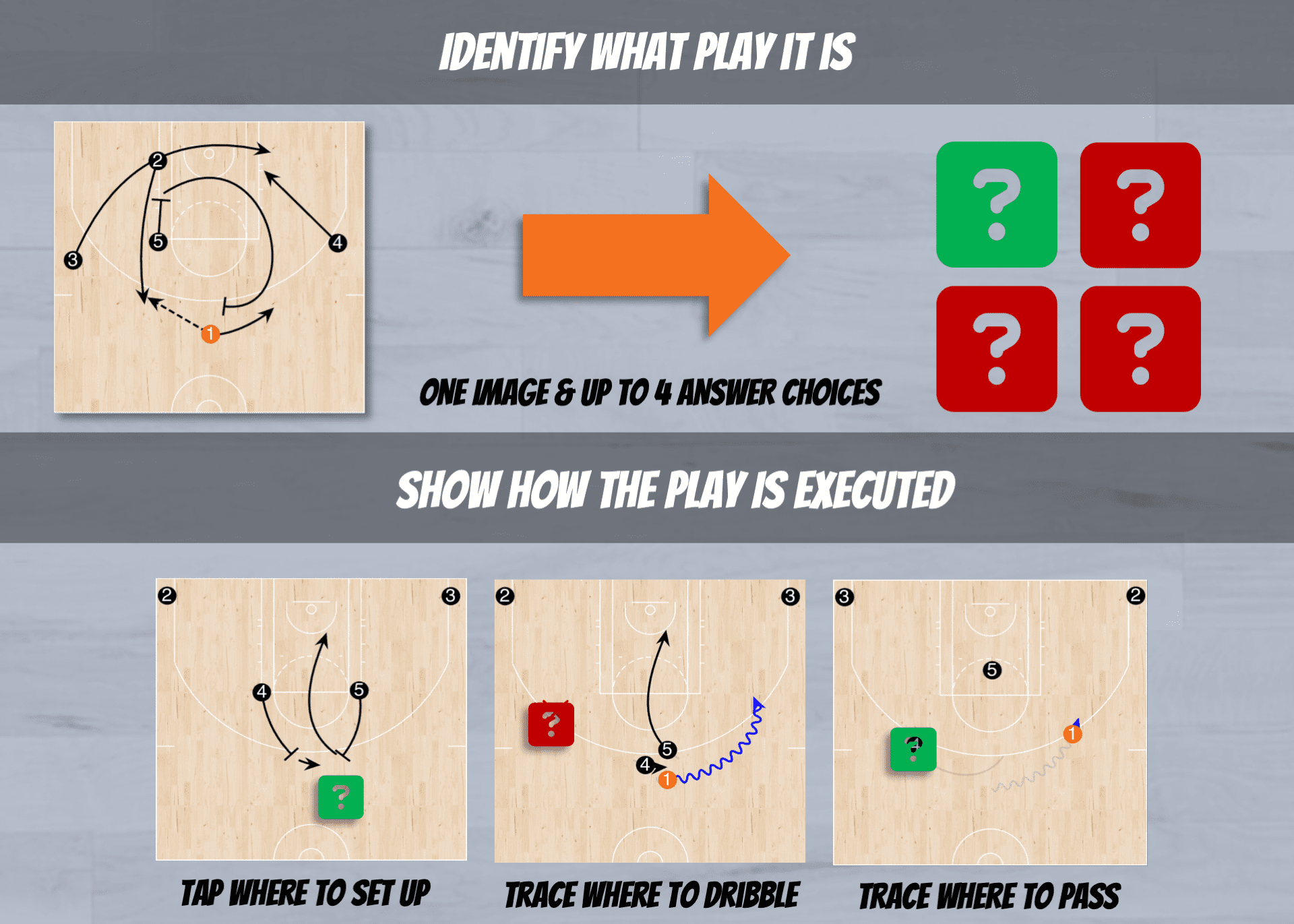 TERMINOLOGY
FUNDAMENTALS OF the system
Never assume everyone knows the building blocks your system is founded on. It's hard to make progress with your playbook until everyone understands the basics.
Using games to test knowledge of terminology increases the reps player need to remember that information and lets you track whose mastered the fundamentals of your program.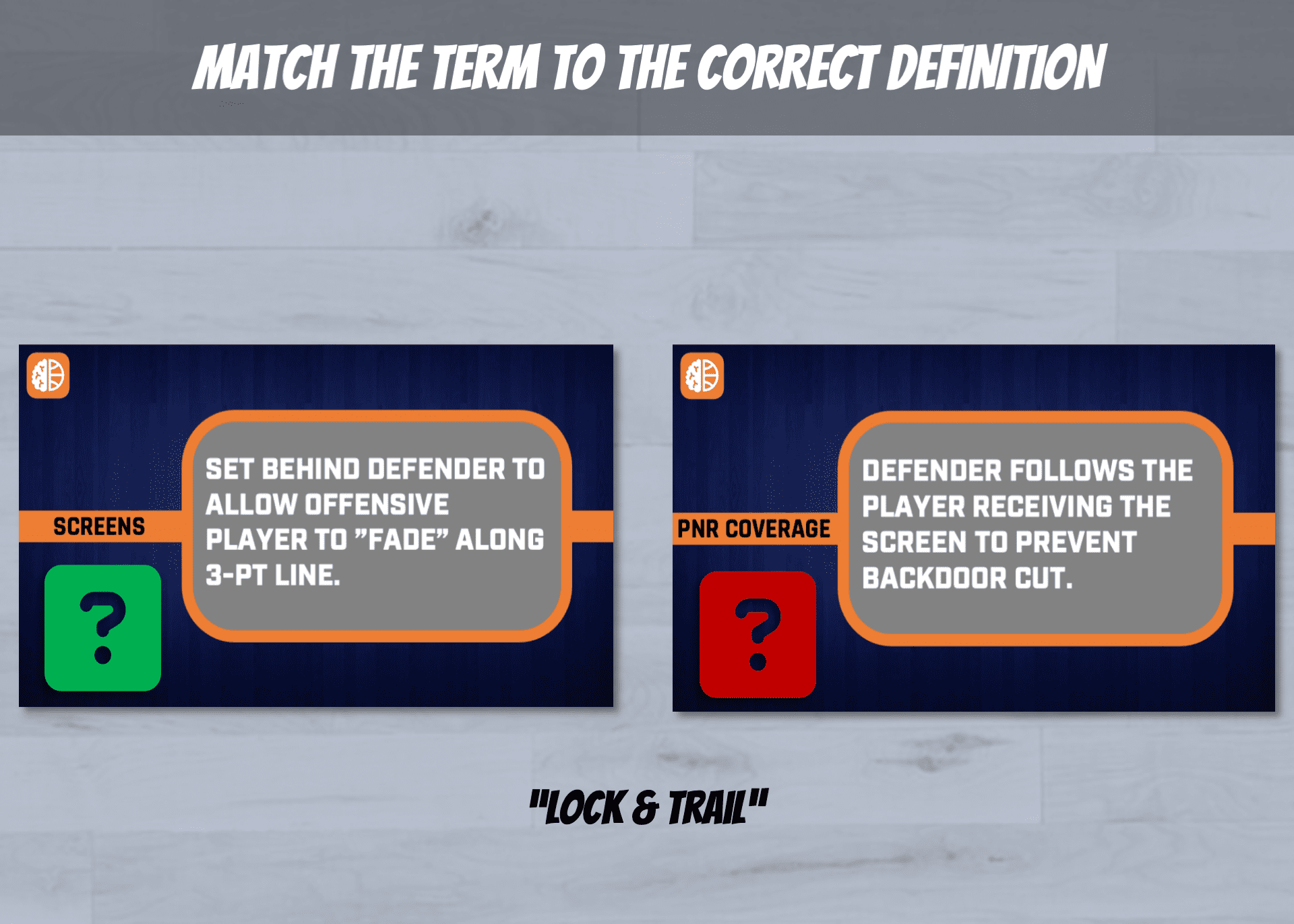 BASKETBALL IQ
PERSONNEL & DECISION MAKING
If your players can't read live game situations and make the right decisions there's only so far a great game plan can take you.
Games that test knowledge of opponent's strengths, team shot selection or situational reads turn film study & game plans into interactive challenges to gauge recall of your key talking points.