Finally, Remote Learning Experiences that People Love!
Turn your knowledge into dynamic review sessions and modern learning games and watch understanding and retention grow.
LUCEO MAKES IT EASY TO LEARN SPORTS CONCEPTS
ANYWHERE, ANYTIME
Why The Best Coaches Use Luceo
Luceo has made it much easier at the end of games. Everyone has a better understanding of where they should be and their responsibilities by seeing plays in real-time. It's a great, great thing!!
Alvin Gentry
5x NBA Head Coach

Luceo is a game changer when it comes to timeout efficiency. The ability to access play animations alongside video with instant telestration not only saves time but streamlines the ability to disseminate critical information to players. The future of the huddle is here!
Cody Toppert
Memphis Tigers Assistant Coach

Our players have retained the playbook much better than in years past from previous teams I've been with because of Assist! They get competitive with playing the memory games and trying to maintain their high score.
Brandon Rosenthal
NBA & NCAA Ast. Coach
ANIMATE

YOUR PLAYBOOK

You draw. Luceo animates. Our patented Predictive Drawing™ tech makes it super-simple for coaches to show sequence & timing with animated diagrams by drawing just like they do on a whiteboard.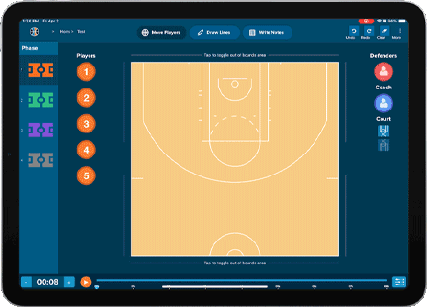 Record and Save
Every Coaching Moment
With a single button, turn every teachable moment into an easy point of reference for any team member to review on their own time.
Establish Your
Coaching and Team Identity
Set the standard and keep everyone aligned by making coaching philosophies, terminology, role definitions, team routines and workflows easy to find when they're needed.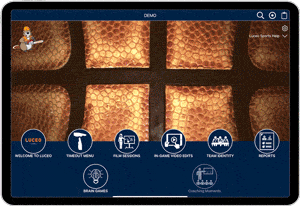 GAME PREP

THAT WORKS.
Create any type of report using Luceo's web editor and share it with your team in a secure and simple mobile format, and watch your player's engagement go thru the roof!
TRACK YOUR
WORKOUT SESSIONS
Keep all your team members connected and up-to-date on what everyone is working on without having to play text or phone tag to get the information you need to plan effectively.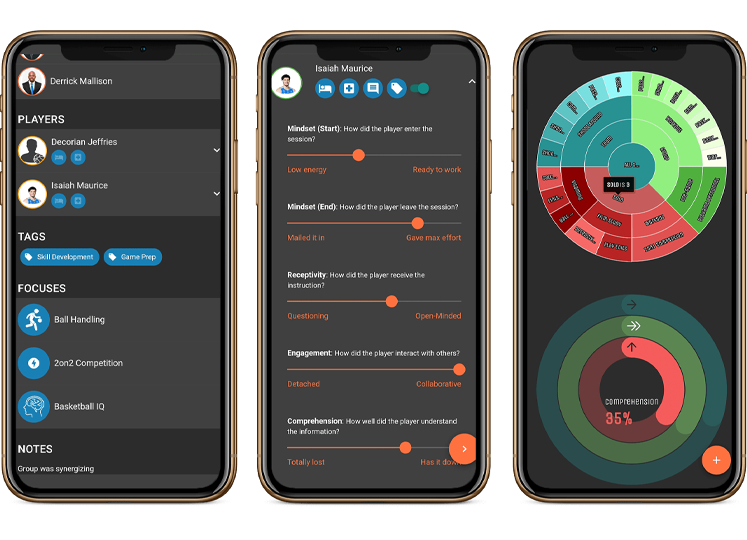 Competitive
Brain Games.
Help players engage and retain important information without having to repeat yourself - terminology, play calls, shot selection, coverage recognition - Luceo's competitive learning games make it fun for players to do the work.