Competitive Study Games
Give your staff & players endless rounds to help study the playbook, prepare for opponents, and raise their basketball IQ!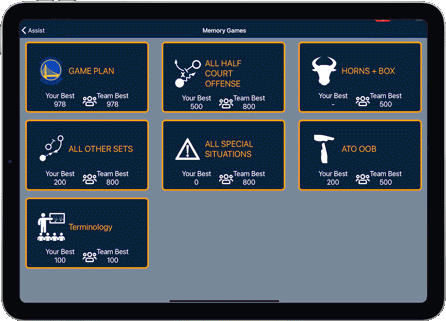 Instant Setup. Countless Rounds.
Just add your plays, terminology, game plans - any sports concept - to a memory game chapter and let Luceo do the rest. Every round is automatically generated so games are never predictable or stale!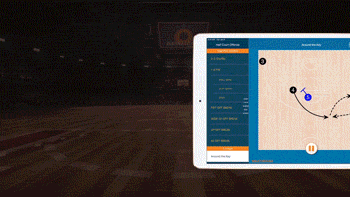 Our players have retained the playbook much better than in years past from previous teams I've been with because of Assist. They get competitive with playing the memory games and trying to maintain their high score!